To access Interactive Coal Bed Maps, click on a coal bed name in blue on the stratigraphic column on the left. Alternately, click on one of the state maps on the right illustrating the mapped extent of each coal to date. To move between formations, click on the formation name at the top or bottom of each column. Marine fossil-bearing units, shown in italics and by the brachiopod symbol (
), are shown on the columns for stratigraphic reference.
Dunkard Group (Gp.)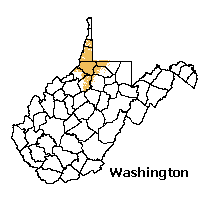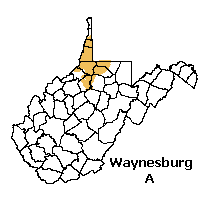 ---
Monongahela (Gp.)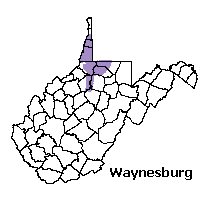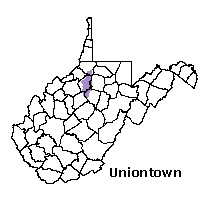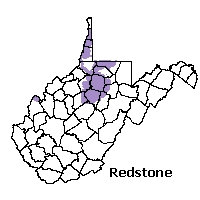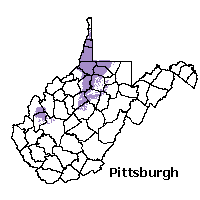 ---
Page last revised: September 5, 2013
---

Please send questions, comments, and/or suggestions to webmaster.

Page created and maintained by:
            West Virginia Geological & Economic Survey
  Address:  Mont Chateau Research Center
            Cheat Lake exit off I-68
            1 Mont Chateau Road
            Morgantown, WV  26508-8079
Telephone:  304-594-2331
      FAX:  304-594-2575
    Hours:  8:00 a.m. - 5:00 p.m. EST, Monday - Friday

Permission to reproduce this material is granted if acknowledgment is given to the West Virginia Geological and Economic Survey.