Mini-Museum of Geology & Natural History,
Dinosaurs: Triceratops

Triceratops

Triceratops was a large herbivore with a missive three-horned 7-foot long head that lived in the late Cretaceous of western North America. It was up to 30 feet long and 10 feet high at the hip and weighed as much as 12 tons. This replica skull is 6.5 feet long and 5 feet wide. The original skull was found in South Dakota. New studies suggest that the entire head of Triceratops was covered in keratin which is similar to fingernails and bird beaks.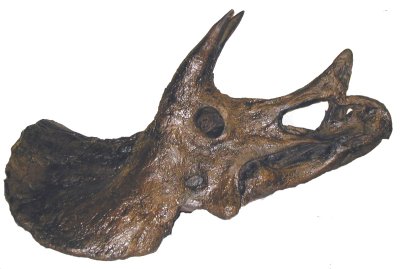 skull (right side)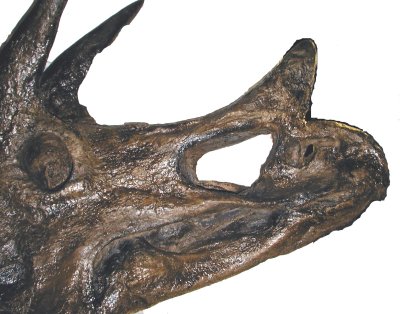 skull (right side close-up)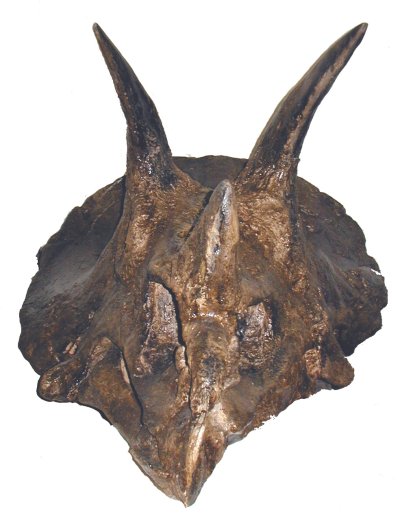 skull (front)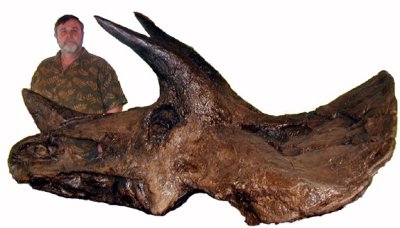 skull (left side with museum curator in background)
Museum Curator: E. Ray Garton: Curator@PrehistoricPlanet.com WVGES Welcome Page Mini-Museum Main Page Dinosaur Main Page
Page last revised: August 2, 2011
---
Please send questions, comments, and/or suggestions to webmaster.

Page created and maintained by:
            West Virginia Geological and Economic Survey
  Address:  Mont Chateau Research Center
            1 Mont Chateau Road
            Morgantown, WV  26508-8079
Telephone:  304-594-2331
      FAX:  304-594-2575
    Hours:  8:00 a.m. - 5:00 p.m. EST, Monday - Friday

Permission to reproduce this material is granted if acknowledgment is given to the West Virginia Geological and Economic Survey.