Geoscience Education in the Mountain State:
RockCamp IV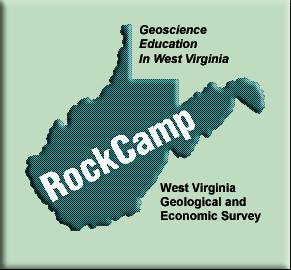 The success of RockCamp III inspired RockCamp IV. Our goal is to compare and contrast the geology of West Virginia with that of New England. For example, why do we quarry limestone and they quarry marble? What is the common thread here? This trip will explore tectonics, metamorphic and igneous rocks, and glacial features. Approximately 26 teachers are enrolled in the 8-day trip.
---
For more information, contact Tom Repine, WVGES Education Specialist (repine@geosrv.wvnet.edu)
---


Page last revised: January 5, 2006
---
Please send questions, comments, and/or suggestions to webmaster.

Page created and maintained by:
            West Virginia Geological and Economic Survey
  Address:  Mont Chateau Research Center
            1 Mont Chateau Road
            Morgantown, WV  26508-8079
Telephone:  304-594-2331
      FAX:  304-594-2575
    Hours:  8:00 a.m. - 5:00 p.m. EST, Monday - Friday

Permission to reproduce this material is granted if acknowledgment is given to the West Virginia Geological and Economic Survey.