WVGES Sales and Service Displays

Sales Display
Check back soon to see where our display will appear next.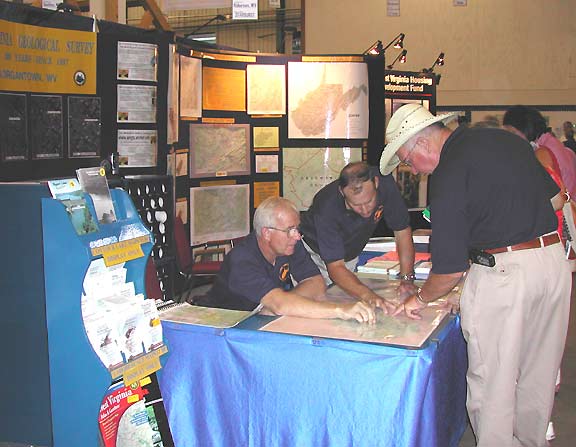 The Survey's display at the 2004 West Virginia State Fair. Survey employees Dan Barker and Gary Rowan operate the display and provide information about the Survey's many programs and services, as well as provide maps and publications for purchase.
---


Page last revised: March 31, 2006
---
Please send questions, comments, and/or suggestions to webmaster.

Page created and maintained by:
            West Virginia Geological and Economic Survey
  Address:  Mont Chateau Research Center
            1 Mont Chateau Road
            Morgantown, WV  26508-8079
Telephone:  304-594-2331
      FAX:  304-594-2575
    Hours:  8:00 a.m. - 5:00 p.m. EST, Monday - Friday

Permission to reproduce this material is granted if acknowledgment is given to the West Virginia Geological and Economic Survey.